Construction Management @ Risk (CMAR)
In the commercial construction industry, the CMAR method is the fastest growing project delivery method. An owner will hire a contractor shortly after hiring a design professional to institute Early Contractor Involvement (ECI). Contractor selection is based off a combination of qualifications (experience with related projects, professionalism of staff and craft employees, etc) as well as price.
Typically the CMAR will take a certain percentage markup of the entire construction costs. Hiring a contractor early in the design process gives the potential for owner savings through value engineering and construction-driven design.
Hiring The Henley Group for your next CMAR project will guarantee you a quality built project at a transparent price.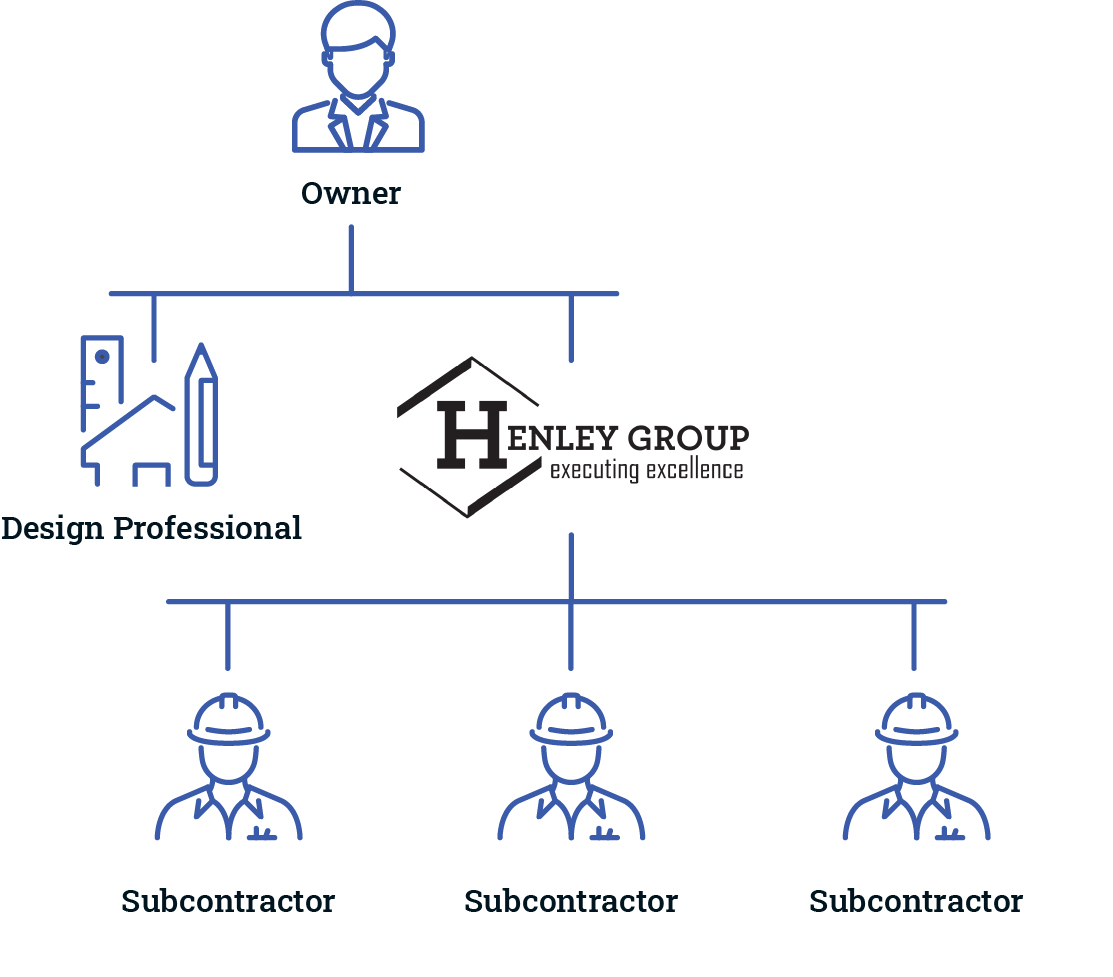 Learn more about our other services: